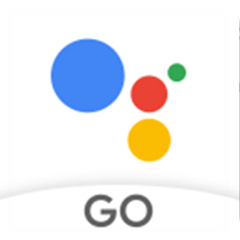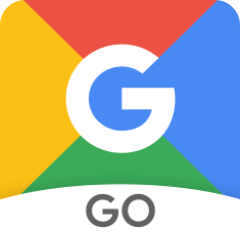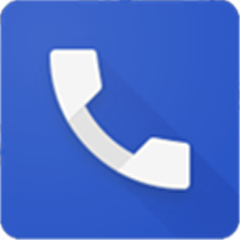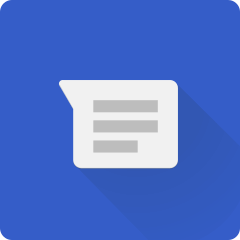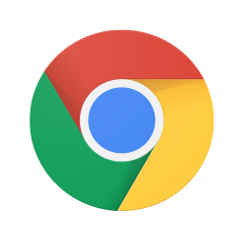 Saving space,
wherever it's needed
With smaller app sizes, more storage space, and way more control over how your content is stored, it's easy to see the ways Android 10 (Go edition) helps you save.
More storage out of the box
With fewer pre-installed and much lighter apps you get 2x more available storage out of the box. Storage issues, solved.
Built to use less
Brand new apps designed for lighter updates and downloads help create more space while significantly improving performance. That's what we call a win-win.
50%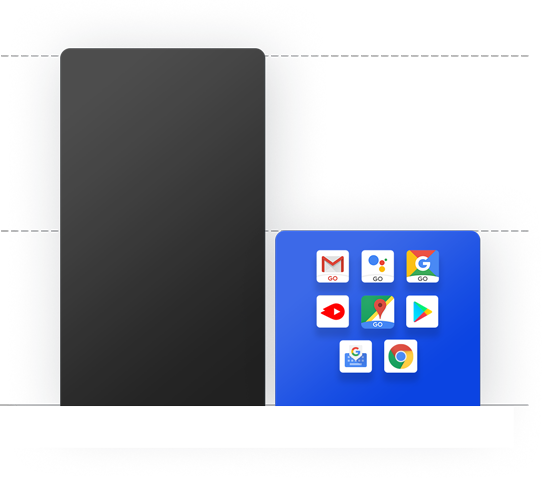 Files
File management app by Google to clean up and free up space with smart suggestions. It helps to find files faster by using filters instead of folders and share files offline at really fast speeds.
GO GET IT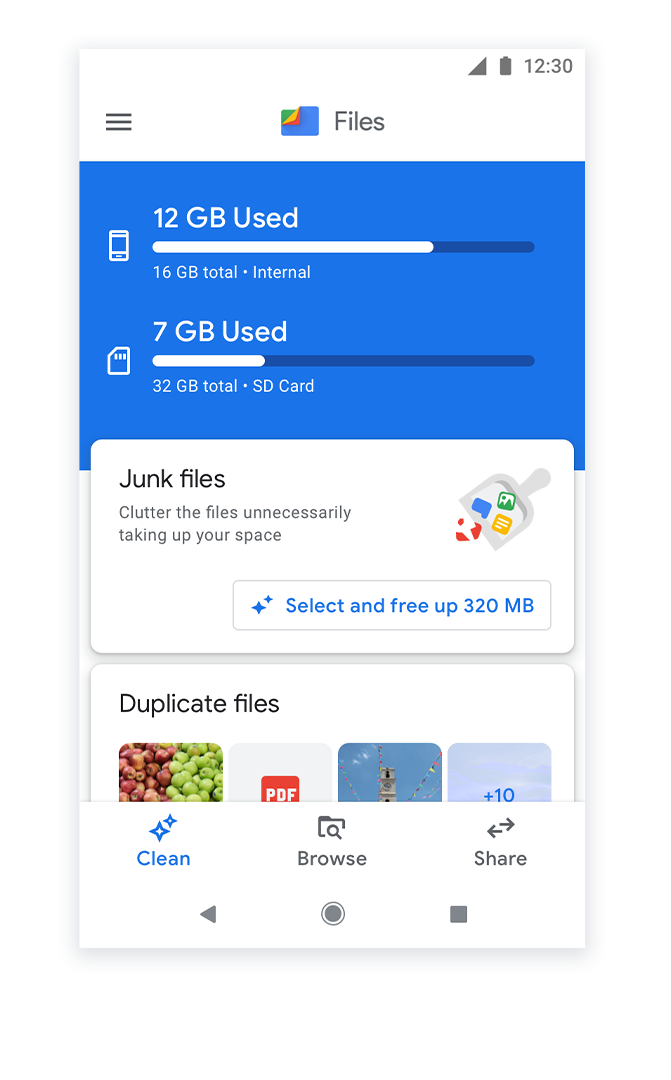 Google apps,
reimagined
By building a fast, smooth smartphone experience with enhanced apps (and a few new ones), you can email, get answers, find directions and play games faster than ever.

Gallery Go
Gallery Go is a light, fast and offline gallery optimised for your phone. Your photos will look great with one-tap editing, and you will easily be able to find that photo that you're looking for with automatic organisation.*
Google Go
Built from the ground up for new smartphone owners just discovering the web, Google Go makes it easy to find popular queries, top websites and apps, trending images and gifs at blazing speed, with minimal typing.

Google Assistant Go
For the first time ever, Google Assistant is available on smartphones with 1 GB or less of memory. Ask it questions. Tell it to do things. It's lighter, faster and always ready to help.

Gboard
Everything that makes a keyboard useful, built right in. Autocorrect, voice typing and multilingual typing help you communicate more easily. When it's time for more fun, say it with GIFs, Emoji or choose one of our 220 languages – the most variety of any other keyboard.
Data that has your back
With a built-in data manager and more options to help you save, there are now more ways than ever to stay in control of your data. Because data is meant to be enjoyed, not just used.
Data Saver
Manage which apps get to use your data and when; it's like having your own sidekick, but for data.
Peer-to-Peer Sharing
Share your favourite content from anywhere. Laugh, play and send videos using Files Go without impacting your data.
Chrome
Chrome is equipped with its very own data saver. When turned on, it limits background data and helps you save up to 60% of mobile data.
Security that never sleeps
Entry-level smartphones now have the same key security features as Android 10. And every Android smartphone comes with Google Play Protect, built-in mobile security that keeps your apps and data safe, 24/7.
Over 2 billion devices scanned daily
Around the clock scans keep your smartphone protected, and the scans are optimised for low data use so that they don't waste your data.
Find My Device features built in
If your device is lost or stolen, you can track it down, set a passcode or wipe it clean just by signing into your Google account from another device.
Scans all installs, even when you're offline
Scans all app installs, no matter where you download them from, even when you're offline.
It's Go time
We teamed up with app developers to bring a brand new and equally reliable suite of apps to the forefront of your smartphone.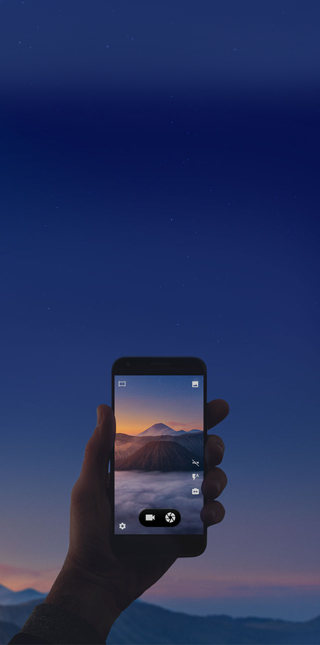 ARE YOU AN APP DEVELOPER?
Let's go beyond for the next billion
Through Android's open ecosystem, we've been able to build technology that fits seamlessly into our lives. We're excited to continue to make a positive impact around the world with countless partners by our side, but there's still work to be done.
BUILD WITH US