A sweet new take on Android
Android 5.0 – Lollipop
The smarts of Android on screens big and small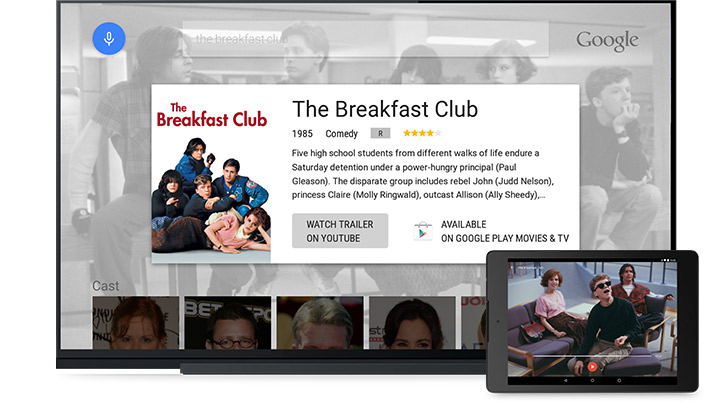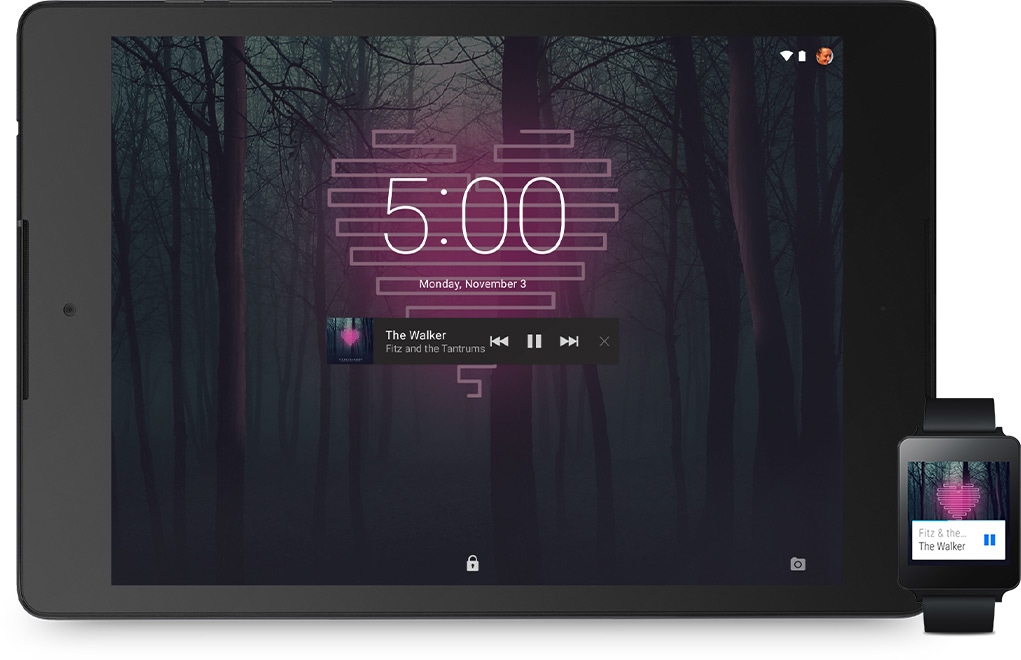 Pick up where you left off
The songs, photos, apps and even recent searches from one of your Android devices can be immediately enjoyed across all of your Android devices.
Material design: fluid, purposeful motion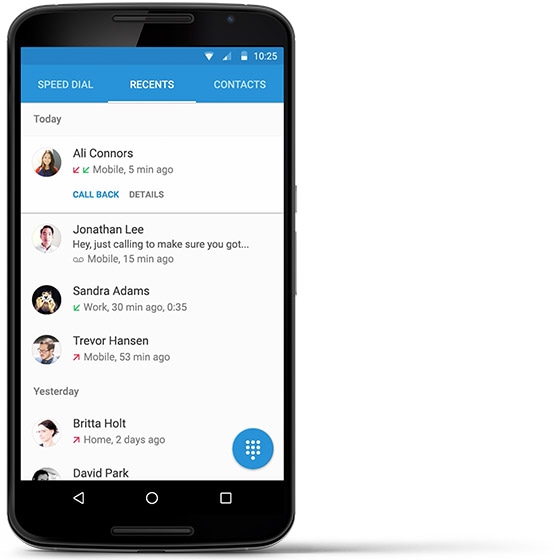 More tangible interaction
Content responds to your touch in an intuitive way.
Get more out of Android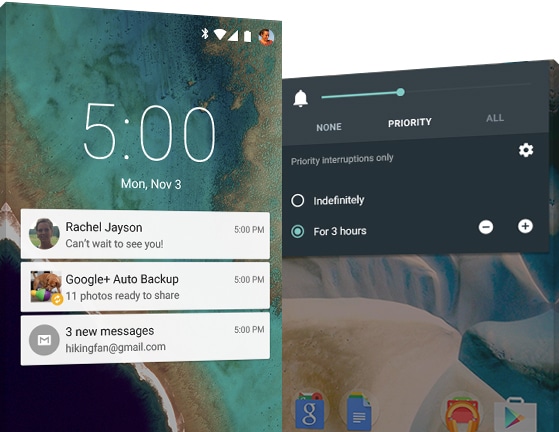 Your device, your rules
For fewer worries and disruptions, adjust your settings so that only certain people and notifications get through. When it's important, respond directly from your lock screen.

More time playing, less time charging
Power for the long haul with a battery saver feature that extends your device by up to 90 minutes. And now it's easier to manage your power usage – see the estimated time left before you need to charge, and when you're charging, approximately how much time until it's topped up and ready to go.

More ways to secure your device
Share your device securely with guest user mode. Or create multiple user accounts to enable friends to log in on your device. In either case, no one will be able to access any of your stuff. And you can use Android Smart Lock to secure your phone or tablet by pairing it with a trusted device like your wearable or even your car.
See more of what Android Lollipop has to offer
See what else Android has to offer