Introducing Google Play Protect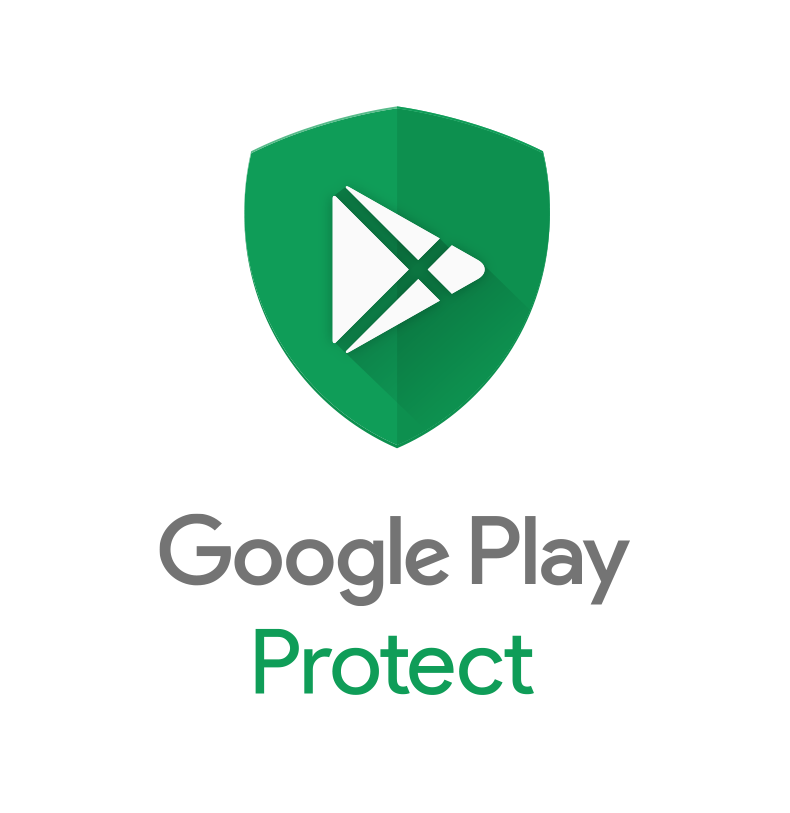 One less worry for over two billion users
Backed by the strength of Google, Play Protect brings control to your fingertips while giving guidance along the way. Together, we lay out the ideal security blanket for your mobile device. Consider yourself covered.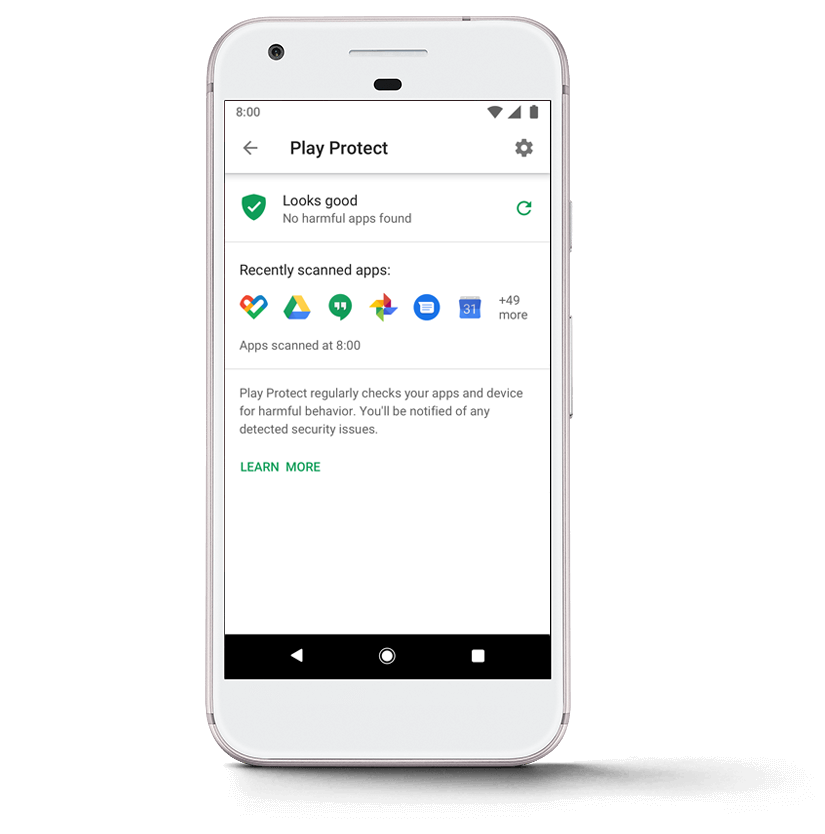 The security system that never sleeps
Google Play Protect continuously works to keep your device, data and apps safe. It actively scans your device and is constantly improving to make sure you have the latest in mobile security. Your device is automatically scanned around the clock, so you can rest easy.
Keeping an eye on your mobile
security so you don't have to
Control within reach, even if your device isn't
If you've misplaced your device, just take a breath. Find My Device has your back. You can locate your device by signing into your Google account, or even call it directly from your browser. Lock your phone remotely or display a message on the lock screen, so if someone finds it they know who to contact. If you're convinced it's lost for good you can erase all your data. Crisis averted.
50 billion apps scanned a day makes life a little easier
All Android apps undergo rigorous security testing before appearing in the Google Play Store. We vet every app developer in Google Play and suspend those who violate our policies. So even before you download an app, you know it's been checked and approved. Then, Play Protect scans billions of apps daily to make sure everything remains spot on.
Surf on the safe side
With Safe Browsing protection in Chrome, you can browse with confidence. If you visit a site that's acting out of line, you'll be warned and taken back to safety.
See what else Android has to offer