Play more, play better
Google Play brings all of the entertainment you love to Android.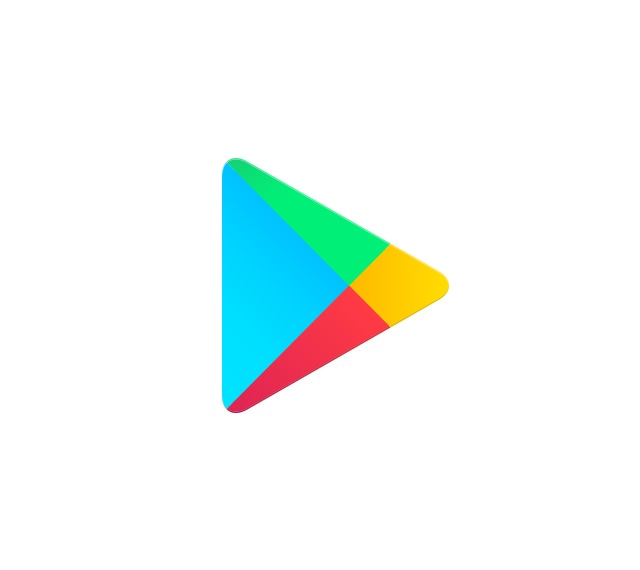 Come on, get appy
With more apps than iOS, get a world of options at your fingertips.
Apps Carousel
Explore a selection of Android applications that you can use to make your Android phone, tablet, wearable, auto console and television one-of-a-kind. Use the previous and next buttons, as well as the keyboard arrows, to change the displayed item.
Have more fun with the games you love
Choose from a universe of games in the Play Games app. Play with friends from all over the globe, track your achievements, and record and share those epic gameplay moments. And pick up wherever you left off, on any device. When you can play the world from anywhere, unlimited fun is just a tap away.
Browse games on Google Play
Music that gets you
Google Play Music is a smarter, more assistive music streaming service. It combines your preferences with real-time information—like weather, location, and more—to surface the perfect music for where you are or what you're doing. Listen to over 40 million songs from our catalogue, or upload up to 50,000 songs of your own and stream them from anywhere. You can also subscribe to get offline mode on mobile, on-demand listening, and ad-free YouTube videos (where available).
Listen Now

Watch your must-see movies and shows, when and where you want them
Buy or rent all the newest movies and shows - plus your favorites, way before they hit DVD. Whether you're on Android or iOS, you can watch them on your TV, phone or tablet, even when you're offline. Then, with a tap of the screen, you can dive deeper and explore filmographies and soundtracks.
BROWSE MOVIES & TV ON GOOGLE PLAY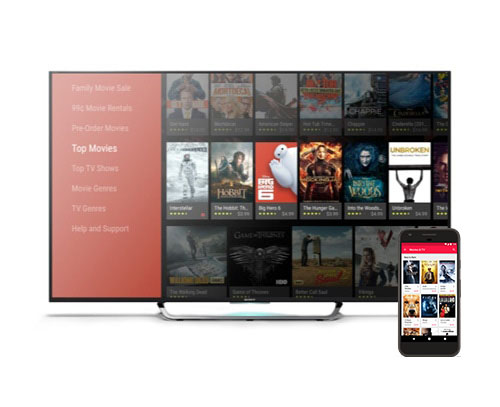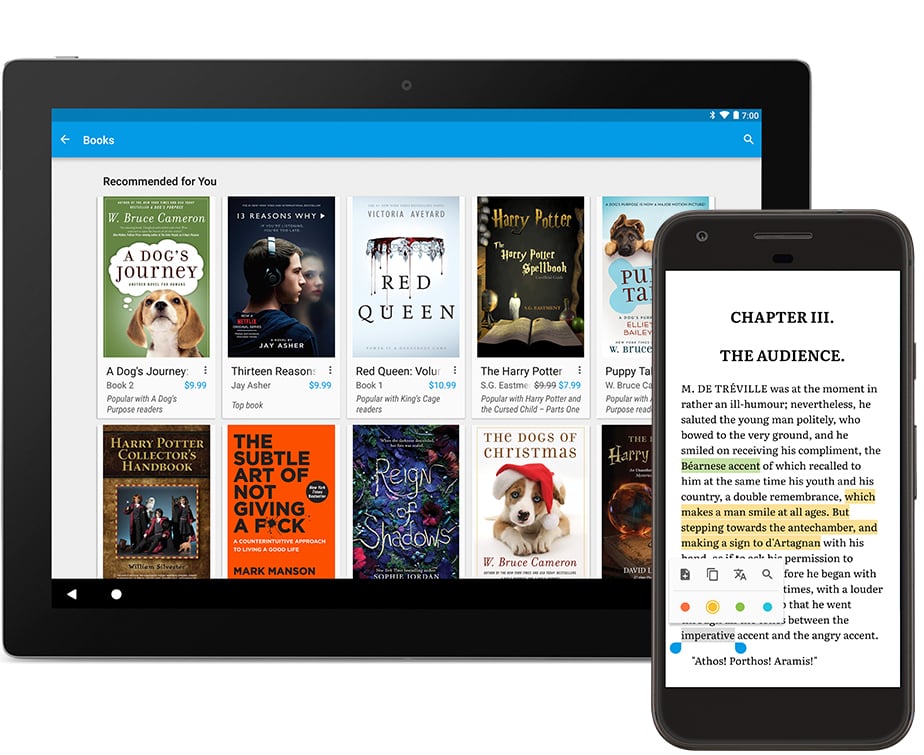 Do more with books that come alive
With Google powered recommendations from the world's largest collection of ebooks, easy navigation, and the power of Google behind every page, you can read deeper and be inspired to go further than ever before.
BROWSE BOOKS ON GOOGLE PLAY
See what else Android has to offer